Do you have enough space?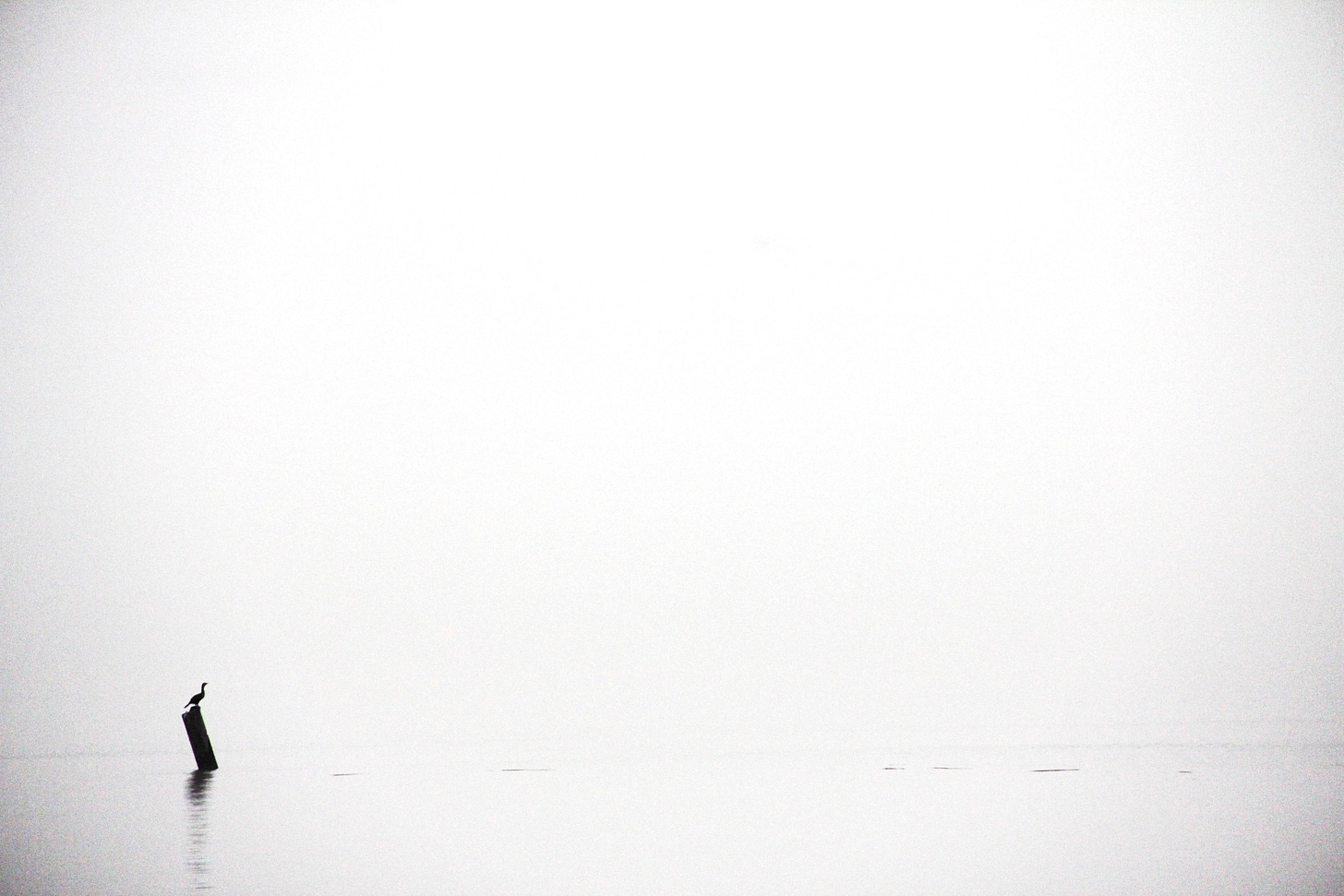 "One can furnish a room very luxuriously by taking out furniture rather than putting it in."
– Francis Jourdain
I'm pretty much obsessed with the idea of space. It is something I always strive to:
On my wardrobe, few but selected, high-quality clothes.

On my desk, a few essential items that are a joy to use.

On my backpack, objects that I use all day or that bring me joy.
I believe that is something that we can apply to our digital lives as well.
On the phone
This is my iPhone's only screen: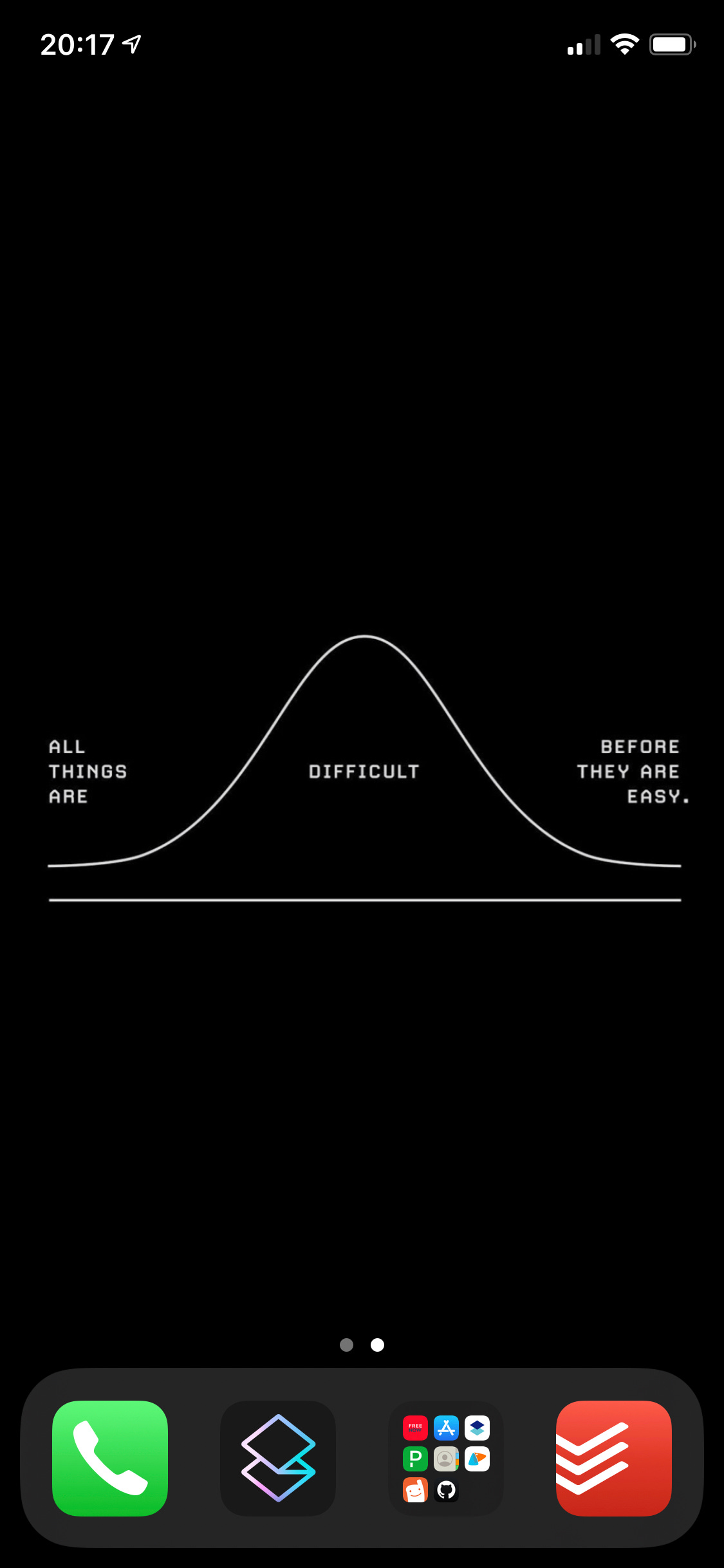 No notifications. No red balloons with a number. No apps reachable in one tap to get distracted. I put all the apps together for one reason: they are very hard to find manually.
"How do you find anything here?", I hear you ask. I type the name of the app in the search, sliding down from this view. That forces me to be a bit more mindful of what I'm reaching out to, and (sometimes) allows me to stop the urge to check something unimportant.
I still have three apps available with one tap of a finger: phone (because this is, at the end of the day, still a phone), email, and my to-do app of choice.
Also, having all this space allows for a fantastic side-effect: I can enjoy my phone background for real. I switch around between some of them that serve as reminders for when I reach out for the phone, currently using this one from Visualize Value.
On my computer
This is my desktop: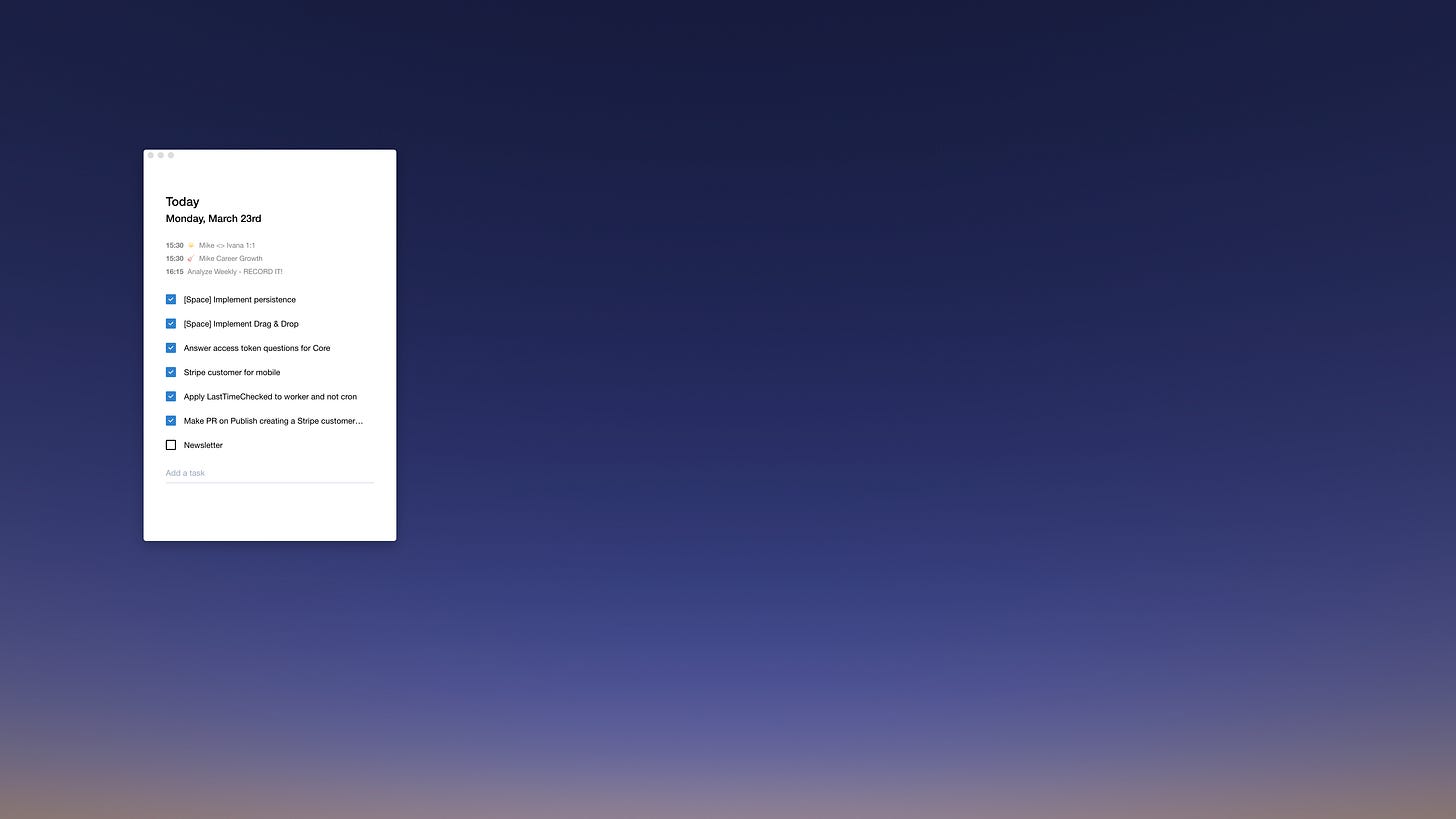 I do my best to hide everything:
Dock and menu bar, gone.

Notifications are hidden while I am working.

No files on the desktop, please. I know screenshots can pile up there. Don't.

A soothing background that gives me a sense of calm and, you guessed it, space.
Then I operate in two different modes: I either have a handful of apps open, as I have now, having some space between them and not filling every single pixel of my screen, or I have one app working in full screen, allowing me to focus (what I might do more when coding, or doing any other task that requires deep work).
Making space is a continuous effort. Like in the physical world, you have to handle things and keep them under control. Like in the physical world, you need to let go of what doesn't work for you anymore.
This week, make some space either on your phone or your computer. I'm sure you know where to begin 😉
---
Some links for you
Product
I love Jack Butcher's (VisualizeValue) content on social media. It's the ideal combination of timeless advice paired with design and visualization that makes it impossible to forget.
He launched a few months back this daily manifest: a lightweight framework for you to focus on what's important.
Product
Talking about having few but high-quality products, this is a minimalistic, well-designed pen that looks like one of these things you can pass on to your grandchildren. I'm leaving it on my wishlist for a while 👀
Thank you for reading 🙏